Painting of a Para Mamluk or "Holbein" variant rug
A hitherto unknown type of "Holbein" variant rug appears in a painting dated 1504 that covers one of the two shutters of the cathedral's organ in The Cathedral Saint Jean Baptiste, Perpignon, France. The paintings are nearly 40 feet high
The rug has a classic open cufic border such as is seen on a small pattern Holbein rug in the Keir Collection (ft1) and which frequently appears on Lotto rugs of the period. In the Lotto rugs, the cufic border is usually on a blue rather than red ground. The open cufic border also appears on "Para-Mamluk" rugs (ft2), "Bellini" Prayer rugs (ft3) and a Turkish saf in Istanbul.(ft4)
Instead of a typical Holbein field of interlaced octagons, there is a curious stepped central medallion outlined by an interlaced plaited band on white ground. Within the large stepped medallion are two octagon medallions similar to those in large pattern Holbeins. (ft 5) There is a half "gul" in the spandrel outlined by typical Para- Mamluk florette forms.
1. see #6 in Friedrich Spuhler's Islamic Carpets and Textiles in the Keir Collection
2. see plate 1 in Charles Ellis's Oriental Carpets Philadelphia Museum of Art
3. see pl 117 in Aslanapa's One Thousand Years of Turkish Carpets
4. Ibid pl 114
5. see Ellis pl 2.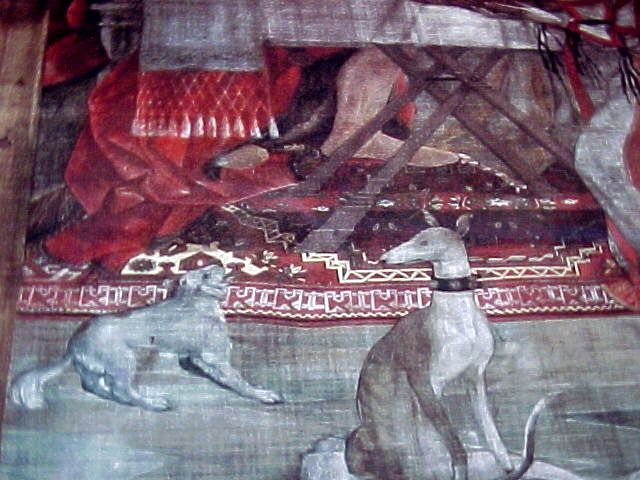 White plaited band surrounding stepped medallion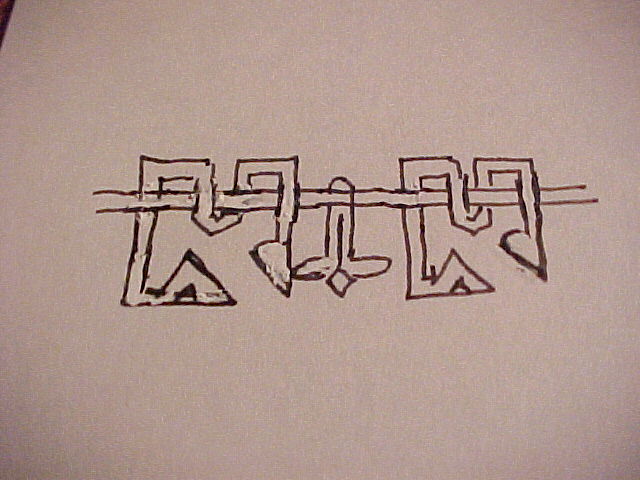 "Open" cufic border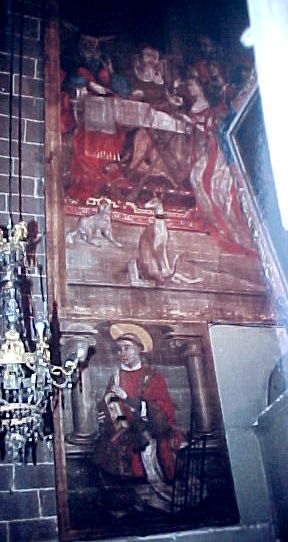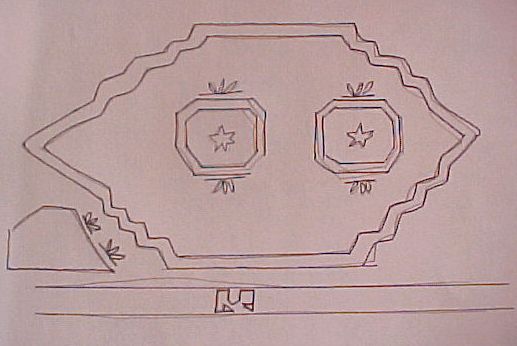 Proposed reconstruction of rug pattern