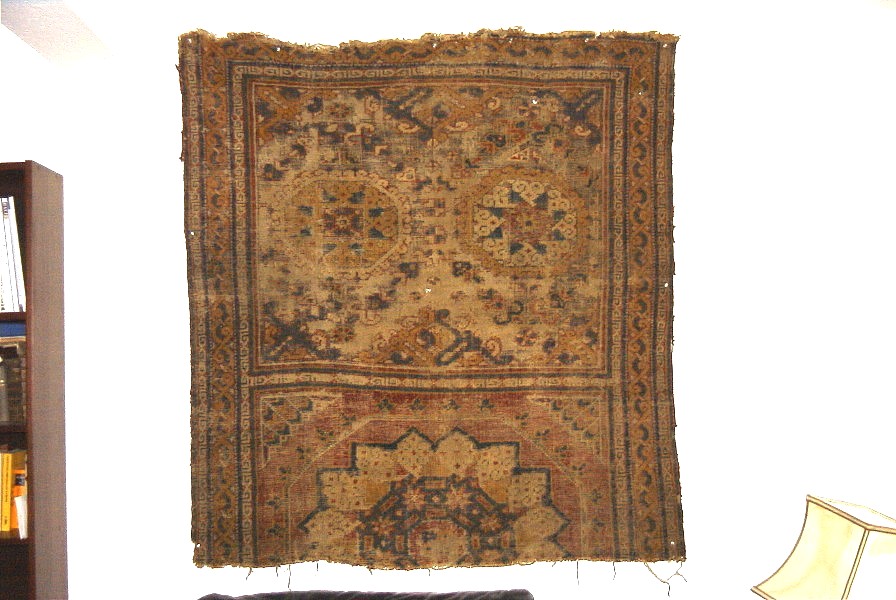 Dear Rug Community.
The photograph above was sent to us by Bertram Frauenknecht in response to our website article "Curious Fragment."
He writes: "I attach a picture of half of the rug which I have carbon dated to second half 16th c. ...Radiocarbondating is 290+/- 30, which gives a calibrated range 1487-1665 (100%) From the drawing I date the piece as old as the other large pattern Holbeins, but they are not dated yet."
He further writes that his piece was also found in Tibet, and that the structure is the same. He had heard of the Dixon fragments after they had been sold, and had always thought of them as being part of the other half of the rug. He discussed his piece with Daniel Walker, who could not firmly place it's origin either, but their guess was the piece was from Turkestan.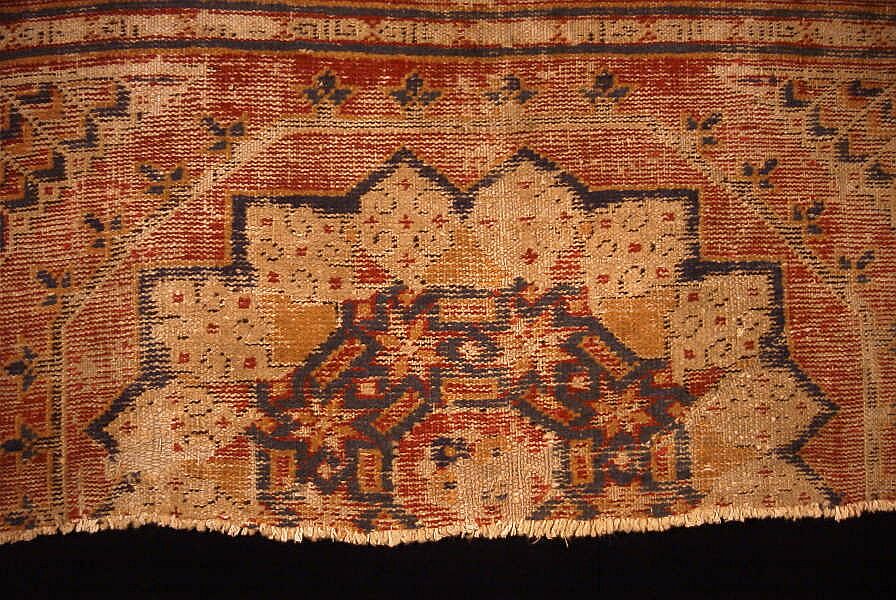 Detail of the "stars and bars"
************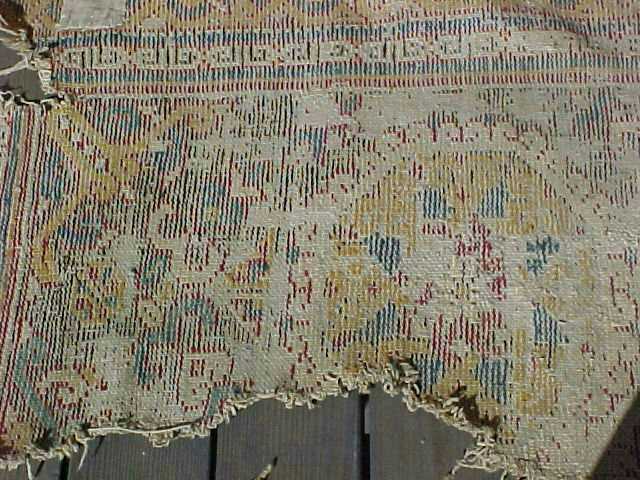 One of the Dixon fragments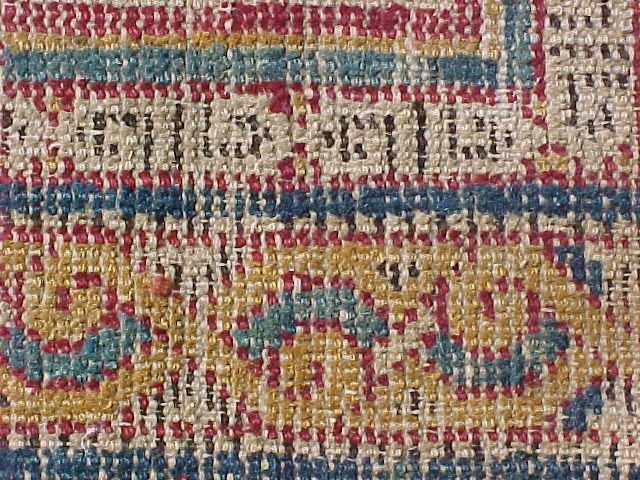 Detail of border